Believe it or not, you've got a style that's all your own.
You might be thinking, "I really don't even know what my style is." Personal style boils down to what you like. Most of the time, it's pretty clear what you like. It will come out in different ways. One way to figure out what you do like is identifying exactly what you don't like. A good exercise is to look through decorating magazines, or HOUZZ online, and tag things that you like and don't like. You can learn as much from the things you don't like as you can from the things that you gravitate toward.
Another way to zero in on your personal style is to consider the things that are important to you such as, hobbies, interests, and favorite travel spots. Pondering on the importance of these different things can often inspire you with different ideas of where to start. For example, I love the ocean and going to the beach. So it's easy for me to pull that into almost any room because it will make me smile. It will feel refreshing. It will add a personal touch to any room. But that's me. Sometimes, people have things they collect, magazines they like, sports teams they follow, or charities they volunteer with and support. Think about your personal interests and about how to work those into your decor.
As you start to pull your room together, the details you place throughout the room will not only have a great impact on the overall look of the room, but can also be a very personal extension of your style. These finishing touches or accessories–the personal photos, candles, artifacts, collections, vases, figurines, and various other display items–are the jewels of your décor. As with all things in decor, there is an art and a science to these finishing touches. And there is a fine line between tasteful and cluttered.
Here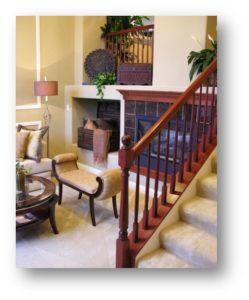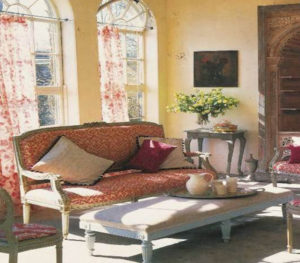 are a couple of tips on the best ways to highlight these personal style touches in your new space:
Do not overwhelm the room with personal photos and mementos. Select the highlights, and strategically place them in areas of prominence as background or intermingled with other items.
Do not overdo. Highlight that which is most important. This is truly an "editing" function. Decide on the ones that are most important, and put the others elsewhere.
Try identifying a theme for your accessories, and determine whether there is some seasonality to them.
Involve as many of the senses as possible when it comes to your décor – from smells (with candles and potpourri) and taste (with mints or other candies) to touch, sight and sound. Incorporating each of the senses can often be overlooked in decorating.
When placing accessories, odd numbers fair better visually than even numbers. So use three candles or a grouping of three, five, or seven items on the mantel instead of two or four.
If you want to know more on how to establish and integrate your own sense of style, Decor & You will guide you.